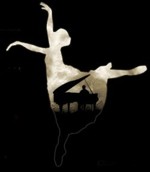 ---
And what have I learned in my life, what is my belief?
Very simple, as a glass of water. Like breathing.
People are not divided by classes, races, political systems. There are good and bad people. Good people are rare, but they are a gift of God.
Maya Plisetskaya
---
"Wherever I am
music and composing are the focus of my life."
Rodion Shchedrin
---