Mrs Barbara Miklič Türk
wrote ....


Gala concert of chamber works by Rodion Shchedrin,
performed by Rodion Shchedrin, Tchaikovsky Piano Trio,
Tartini String Quartet and distinguished guests

Slovenian Philharmonic, Big Hall


Friday, 27 March 2009

19.30


Ticket sale: two hours before the concert at the SF evening box office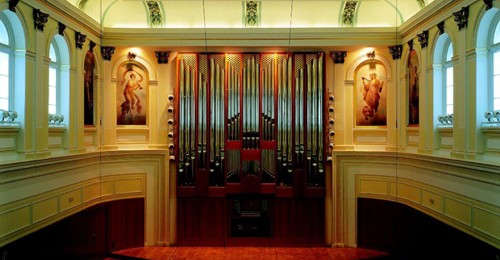 Chamber music works are very important in the extensive list of works by composer Rodion Shchedrin. In the week when Maya Plisetskaya and Rodion Shchedrin are visiting Slovenia, we will have the opportunity to get to know a fragment of the great Russian composer's extensive opus. Reputable artists will be performing several works from Rodion Shchedrin's chamber opus at the chamber concert in Slovenian Philharmonic. The audience will be able to hear the famous Tchaikovsky Trio, soprano Miomira Vitas, Tartini String Quartet, and as an extreme rarity and highlight of the evening – pianist and composer Rodion Shchedrin himself. Slovenian Philharmonic will have a great opportunity and honour to be able to present to eminent guests the rich music tradition and history of the building at Kongresni trg with golden inscription glittering on its facade: Academia Philharmonicorum 1701.
---