Maya Plisetskaya
Maya Plisetskaya, often called Prima ballerina assoluta, is the icon of the 20th century ballet art. Her glamorous career of a dancer and a choreographer has stretched for more than 60 years. Born into a family of great ballet dancers, she inherited the natural talent for ballet art with a miraculous feeling for balance, the ability to make long steps and high jumps, and above all, a unique ability to create a fantastic impression of floating. This extraordinary artist excels in inborn musicality, passionate character and unbelievable ability to express her artistic soul with movements.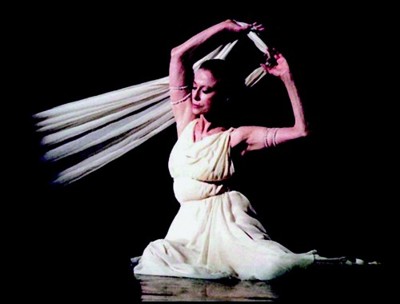 Maya Plisetskaya is much more than a ballerina – she is an actress in a ballet theatre. Her outstanding career started in 1943 when she graduated from the Moscow Choreography School and immediately became a member of the ensemble of the Bolshoi Theatre. She has danced classical roles, starting with Odette-Odilia and Kitri, and developed her own style. Maya Plisetskaya brought new freshness to the stage of the Bolshoi Theatre also with new ballet works, devoted to her and written especially for her. Undoubtedly, her role of Carmen made her famous all over the world and the audience still remembers it. Other roles she danced at the Bolshoi Theatre include: Myrtha, Giselle, Raymonda (1945), Zarema (1948), Agina (Spartacus, 1971), Phrygia (Spartacus, 1962), Juliette (1961), princess Aurora (The Sleeping Beauty, 1963) and Mekhmeneh (The Legend of Love, 1965). A particularly important chapter in Maya Plisetskaya's are leading roles in the works by her husband, a reputable Russian composer Rodion Shchedrin, and the following should be mentioned: Anna Karenina (1972), Nina Zarecnaia (The Seagull, 1980) and Ana Sergejevna (The Lady with the Lapdog, 1985).
In the period from 1983 to 1984 Maya Plisetskaya led the Rome Opera Ballet, and from 1987 to 1990 the Spanish National Ballet of Madrid. She was the head of her own ballet competition in St. Petersburg from 1994 to 1998, and she is still presiding juries of famous world competitions and conducting master classes all over the world.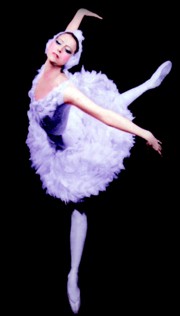 In addition to a series of honours and awards she received in the time of the former Soviet Union, Maya Plisetskaya was awarded a gold medal at the festival in Budapest (1949), Ana Pavlova Prize by the Paris Academy of Dancing (1962), Pro Finlandia Medal (1968), Gold Medal for Service to the Arts awarded by Spanish King Juan Carlos (1990), Lenin Prize (1967, 1976, 1985), Ordre des Arts et des Lettres (1984), Spanish Queen Isabella's Big Cross (1991). In 1985 she was awarded an Honorary Doctorate by the Sorbonne, Paris, and in 1993 she became a Doctor honoris causa at the Lomonosov University in Moscow.
---